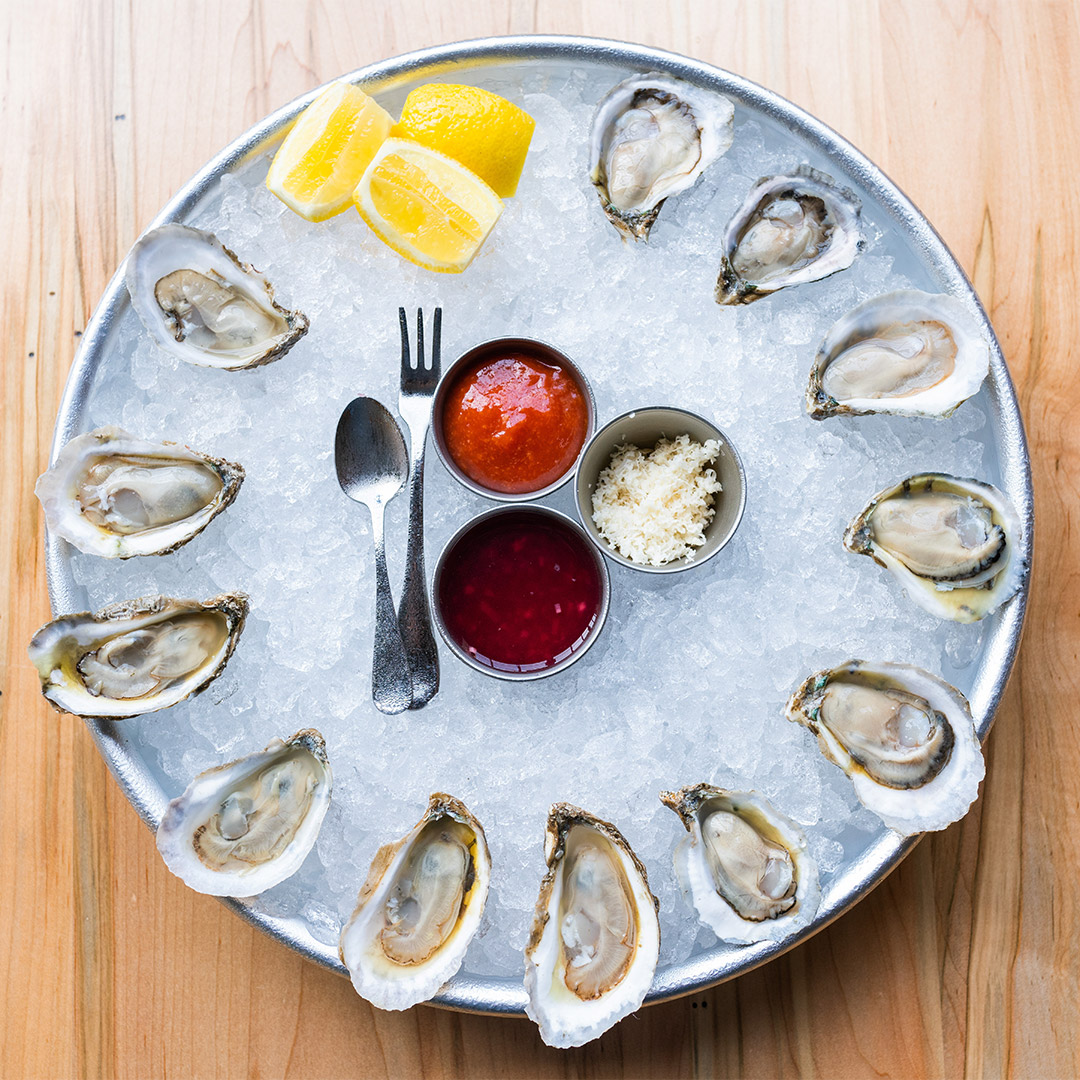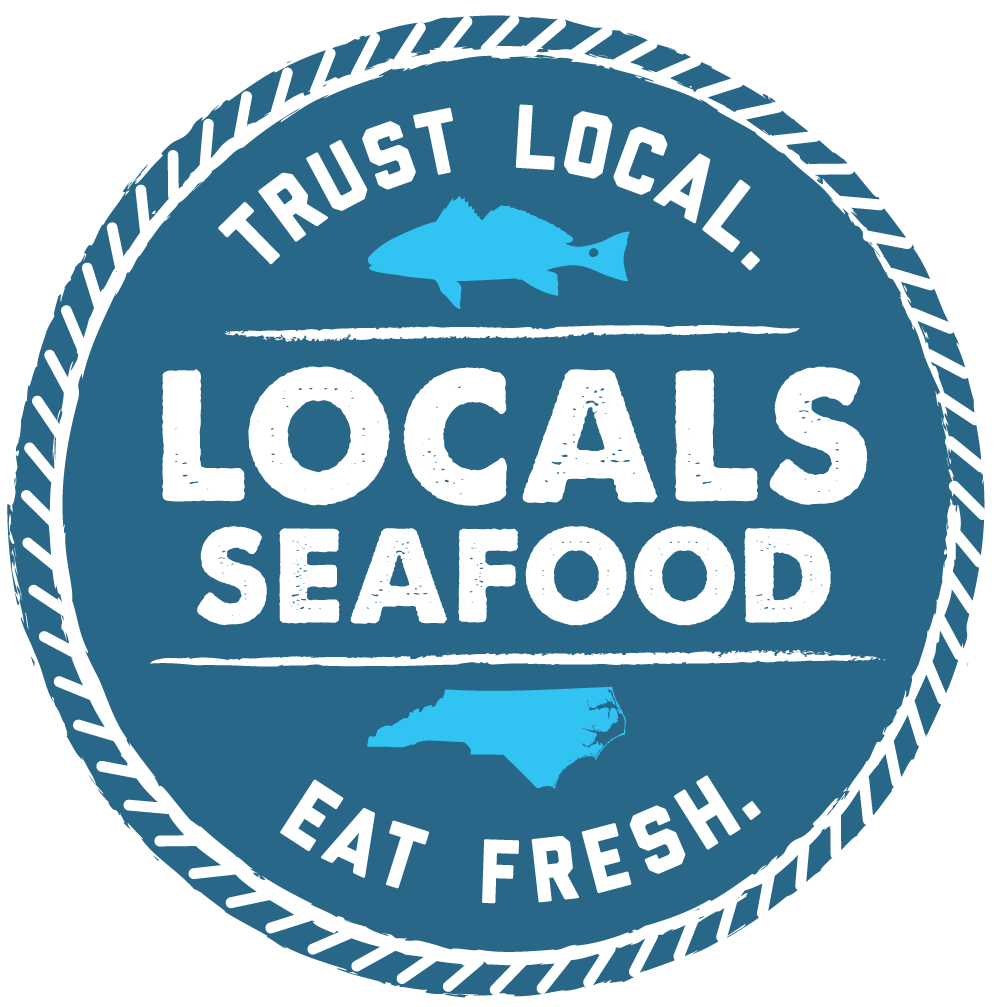 NC seafood in the heart of Bull City. Everything from clever shuck-at-home oyster kits, crab cakes and shrimp sausages to a fish market stocked with our coast's weekly offerings.
Hours
Mon & Tues | 3pm – 8pm
Wed & Thur | 11am – 8pm
Fri | 11am – 9pm
Sat | 10am – 9pm
Sun | 11am – 6pm
"We're committed to sourcing responsibly from local fisherfolk and shellfish farmers. They work hard to harvest and provide this resource. We want to honor their work and tell their story."
Learn More
Locals Oyster Bar is a taste of the coastline tucked into Durham Food Hall. Owned by the folks behind Person Street Bar & Locals Seafood, our kitchen uses high-quality seafood caught by NC fishermen.
Our menu celebrates the bountiful North Carolina coastline and the seafood traditions it has created. This includes a raw bar stocked with oysters, clams, steamed shrimp, ceviche, and more. Our standing oyster bar is a great spot for enjoying raw or steamed oysters, shucked right in front of you. Those lucky enough to snag one of the few bar seats available can enjoy seafood towers, charcuterie, and other specialty items. Seafood sandwiches, rolls, and small plates will be available to everyone sitting in the food hall or at our bar.
Locals Oyster Bar will feature a fish market stocked with fresh fish, shrimp, scallops, oysters, smoked seafood, grab & go items, and much more.
We invite you to come on in, grab a seat, and get to know some of North Carolina's most delicious and often under-appreciated seafood.