Drink
Meet at The Auctioneer Bar to enjoy hand-crafted cocktails, beer from local breweries, and sustainably produced wines.
Beverage Menu
The Auctioneer Bar
DFH's centrally-located bar offers seasonal cocktails along with thoughtfully curated beer, wine, and spirits selections – all designed to highlight our vendors' cuisines and spotlight local breweries and distilleries. With a 360 bar, the Auctioneer is a friendly, inclusive space for friends and strangers alike – whether you're posting up to enjoy your food, or meeting to celebrate one another's company.

The Auctioneer Bar focuses on low impact, sustainable production. This includes practices like sourcing produce and ingredients from local and organic farms and selecting only biodynamic, organic, or sustainably produced wines. We make as much as we can in-house from scratch, and through it all try to contribute the least amount of waste possible.
Riggs Lounge
Overlooking the main Hall from the mezzanine above, Riggs Lounge offers a more intimate gathering space. Adjacent to DFH's Event Spaces, Riggs Lounge is a perfect spot to host a small party, enjoy a date night, hold a company outing or happy hour, or to complement your large special occasion. See our Gather page for more info and bookings.
Calling Bartenders!
Interested in working at one of the Hall's bars? We are always looking for talented folks to join our team as bartenders and bar backs!
The weather is getting cooler, and as leaves start to change, we're celebrating by enjoying some fun fall cocktails. It's time to cozy up to the Auctioneer Bar at the Durham Food Hall and enjoy some of these tasty treats with us. Don't Call it a PSL This delicious...
read more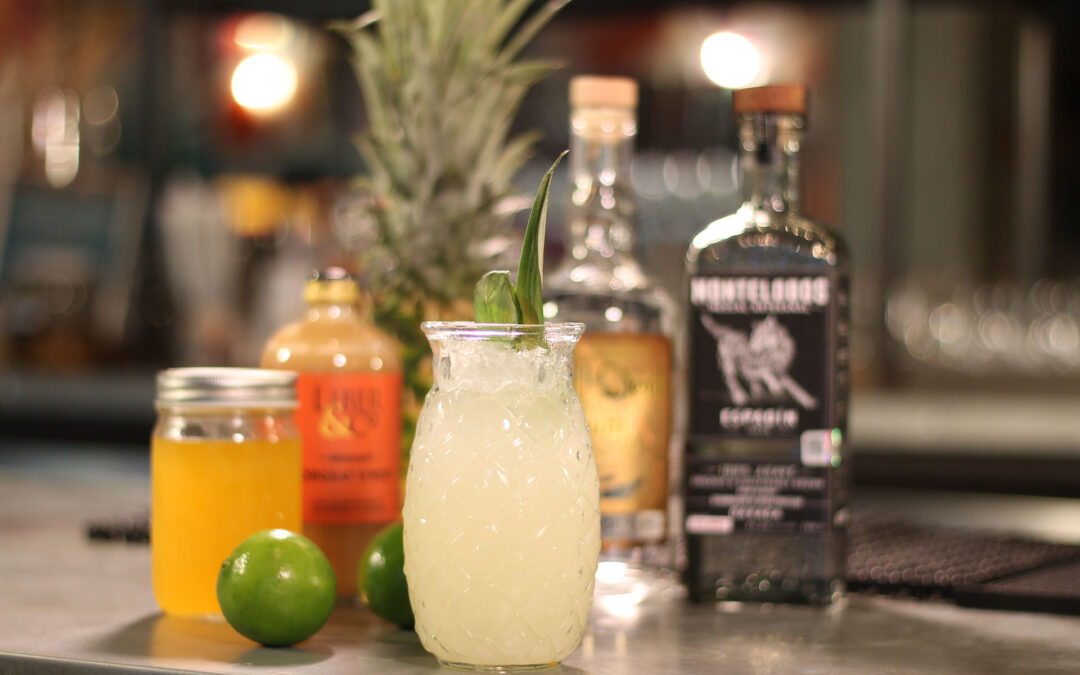 The Auctioneer Bar's newest signature cocktail, Don't Want No Shrubs, features sweet pineapple and smoky mezcal flavors. Think grilled pineapple in a glass. Warning: you may be transported to a Jamaican beach after just one sip.
read more