Auctioneer
Wine Club
A monthly subscription box of carefully curated and decidedly delicious wines.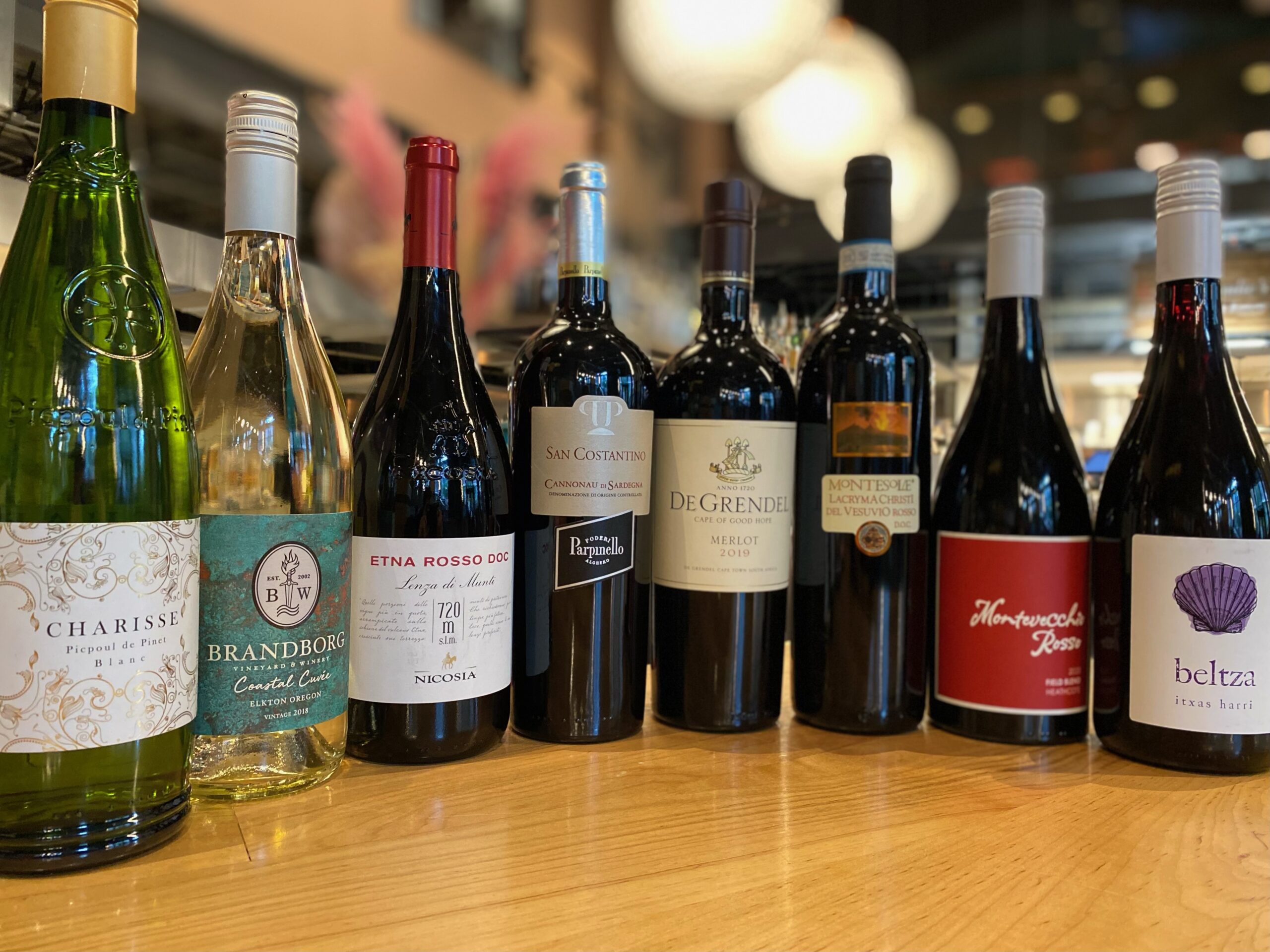 Join the Auctioneer Wine Club!
The Auctioneer Bar inside Durham Food Hall is known for always providing its guests with unique and tantalizing wines. We prefer family over factory and always go for sustainable, organic, or biodynamic options. We want to offer you the opportunity to enjoy these curated offerings from the comfort of your couch or the bustle of your dinner table. With a monthly subscription to our Auctioneer Wine Club, you can continue your wine education or obsession with the help of our Beverage Director. Each box comes with all the information you could want on each wine offered. Peruse the options below and choose your own adventure:
Proxy Bidder
$48 Monthly, 3 bottles
Do you make decisions all day long? Do you love adventures, but are just too tired to plan? Fear not! There is a perfect subscription box for you! The Proxy Bidder box has three hand selected bottles of scrumptious wine. These wines are either unique varietals or from unique regions of the world. Have you ever heard of Blaufrankish? Have you had wine from Mallorca? If your answer is no, but you're intrigued, this is the box for you!
The Curator
$145 Monthly, 6 bottles
Are you the type to get excited about first editions? Is there a certain charm about knowing the farmer who grows the lettuce you love so much? We think so as well! This box is for wine drinkers who love a "can't find it anywhere else" story. We seek out small, low productions vineyards, with a focus on the juice in the bottle over the art on the label. That's not to say there aren't some great labels out there in this box, but you get the picture! Customize your subscription to be all red, all white, half and half or even a rose or sparkling!
Gavel Gang
$195 Monthly, 12 bottles
Do you entertain often? Are you tired of hearing about so-and-so's insane Shiraz they brought to what's-their-name's party? Good! We are too! We are here to provide you with 12 bottles of wine, each selected with intention. You can customize your monthly box to be all red, all white, half and half, or even throw in some rose or sparkling options! Keep the parties rolling all month long!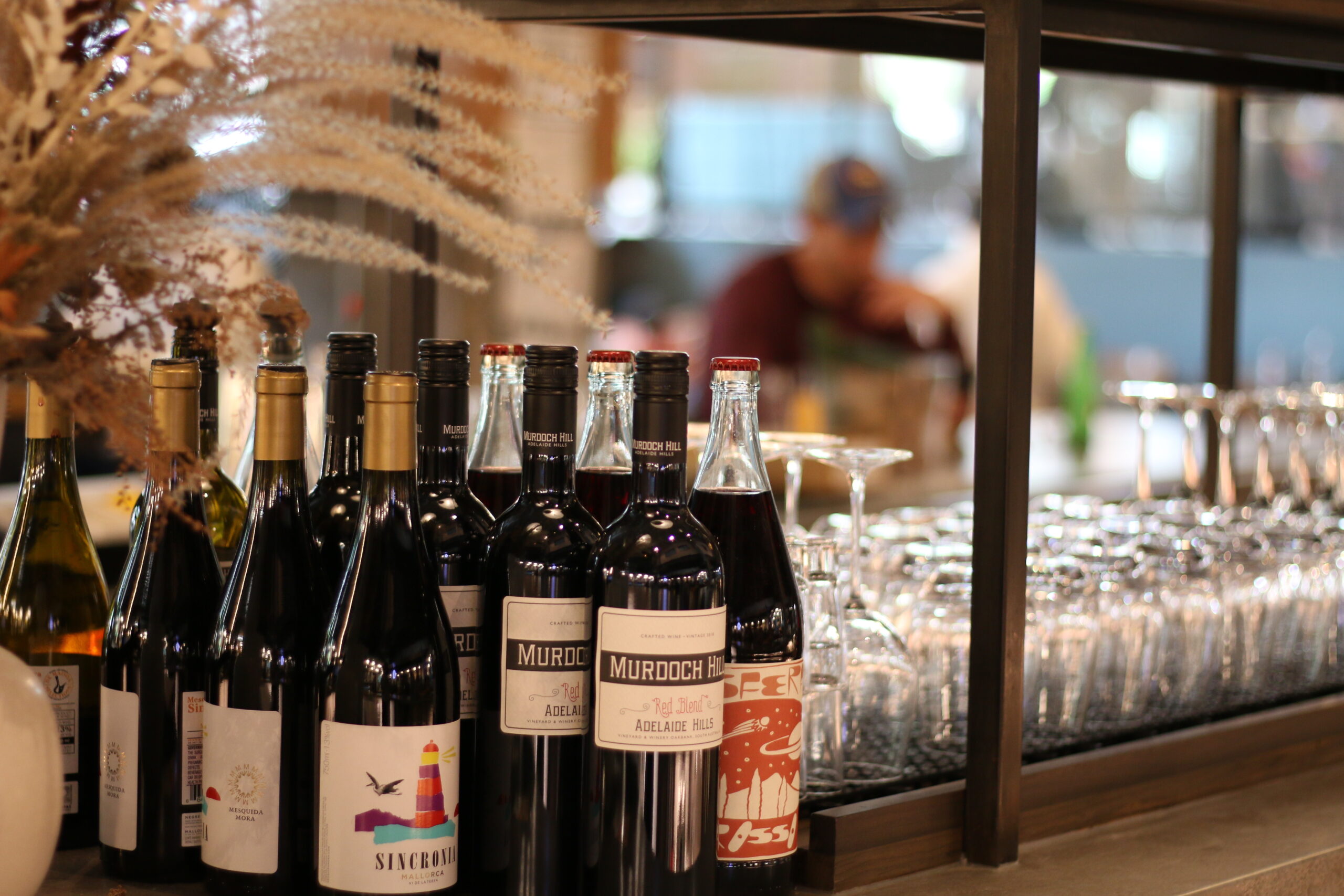 Frequently Asked Questions
How do I select my wine preferences for The Curator and Gavel Gang packages?
Once subscribed to either package, our beverage director will contact you regarding which wines you'd like in your package. This selection will remain the same unless you reach out to our beverage director. Changes are subject to confirmation.
Can I change my subscription once I've already signed up?
Absolutely! Once you are subscribed, you will have access to the customer portal, where you can change your Wine Club package between each tier, and change any billing or payment information. If you are interested in cancelling your subscription, please reach out to our beverage director, Danielle, at [email protected]
What is the Wine Club cancellation policy?
To cancel your membership, please reach out to our beverage director, Danielle, at [email protected] Cancellations are subject to confirmation.
How do I receive my wine?
Wine packages will be available on wine pick up days at the beginning of each month. We will send you an email when they are available, and they can be picked up from Durham Food Hall any time on or after that day.
Can I drink my wine at Durham Food Hall?
Yes! As part of wine club, you will not be charged a corkage fee to drink your selections at DFH. We are happy to help you pair your wines with some tasty bites from our fabulous vendors!
When will I be billed for wine club?
You will be billed on the 1st of every month. If you purchase after the 1st, you will be charged for that month on the day of signing up, and will be able to pick up your wines shortly after.
Calling Bartenders!
Interested in working at our Auctioneer bar? We are always looking for talented team members!
The weather is getting cooler, and as leaves start to change, we're celebrating by enjoying some fun fall cocktails. It's time to cozy up to the Auctioneer Bar at the Durham Food Hall and enjoy some of these tasty treats with us. Don't Call it a PSL This delicious...
read more